Julia Parnell – Company Director
Julia Parnell's career started in 1999, more than 20 years later she has directed and produced hundreds of hours of content including feature films, primetime series, one off documentaries and podcasts. Julia has received local and international acclaim for directing powerful stories with emotional depth.
A visual storyteller, highly skilled interviewer and passionate about the editing process, Julia is also accomplished in financing and creative development, production leadership and online distribution and marketing. Her work has taken her around the world from Iraq to Japan, Aotearoa to the U.S, Australia to the United Kingdom.
Co-founder and executive producer of the short documentary and talent development initiative Loading Docs, Julia has dedicated herself to supporting emerging documentary makers, providing a platform to promote their talent and to create work that moves audiences. In nine years of operation, Loading Docs has produced 80 films watched by over 17.8 million people worldwide.
Combining documentary sensibilities with an absolute focus on audiences, Julia creates ambitious and meaningful stories for television, cinema and digital platforms that are both commercial and authentic.
With subjects from across all walks of life Julia has shown people trust her to tell their stories.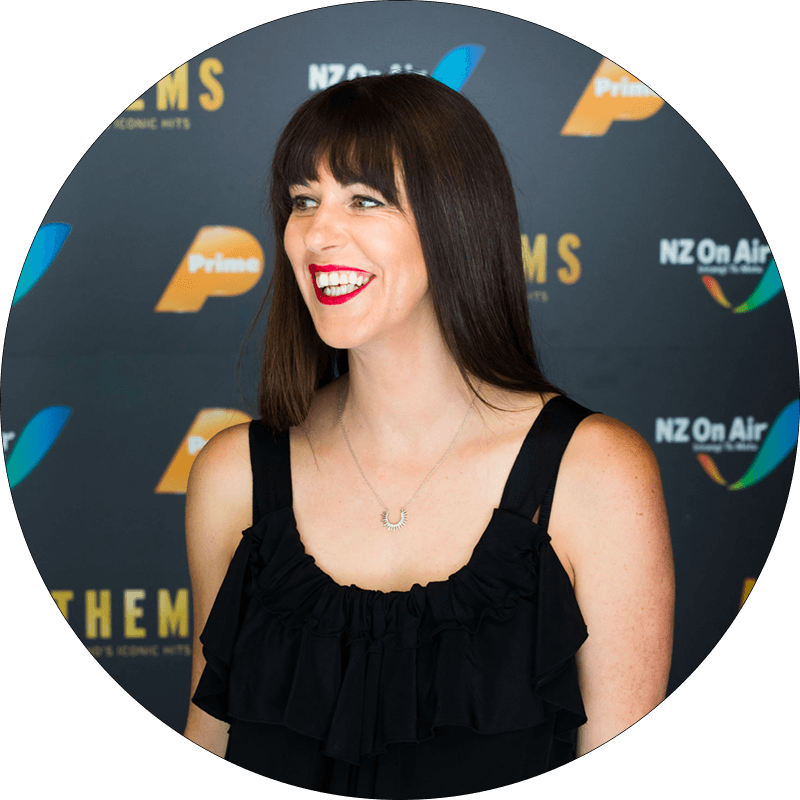 Loading Docs Collection Seven
Festivals / Awards / Clients
Work featured at: Cannes Docs, SXSW, Sydney International Film Festival, Melbourne International Film Festival, Tampere Film Festival, Athens International Film Festival, Cork Film Festival, In-Edit Music Documentary Festival, Palm Springs Short Film Festival, Bermuda International Film Festival, Rhode Island International Film Festival, Bucheon International Fantastic Film Festival, Doc Edge Documentary Film Festival and NZ International Film Festival.
Clients and Funding Partners: NZ On Air, The New Zealand Film Commission, Mad Man entertainment, Submarine, 1091, TVNZ, TVNZ+, Three, Prime, NZ Herald, Stuff, New Yorker, NHK, Al Jazeera, Guardian Australia, Short of the Week, Link.tv, the Swedish Broadcasting Company, NITV and TVB Hong Kong.
Awards: NZ International Film Festival Best Short, Show Me Shorts Best Short, Doc Edge Best Series and Women in Film and Television Woman to Watch.
Nominations: Best Comedy Series NZ Television Awards, Best Director and Best Factual series NZ Web Fest, Best Documentary, Sex and Relationship and Māori or Pasifika NZ Podcast Awards.